I'm always busily coming up with new ideas for more items to create
and today I came up with a wonderful idea I'd like to share with everyone.
The theme is space. The item...well I LOVE waffles!
So we present to you a little bit of space waffles featuring stars and little rocket ships.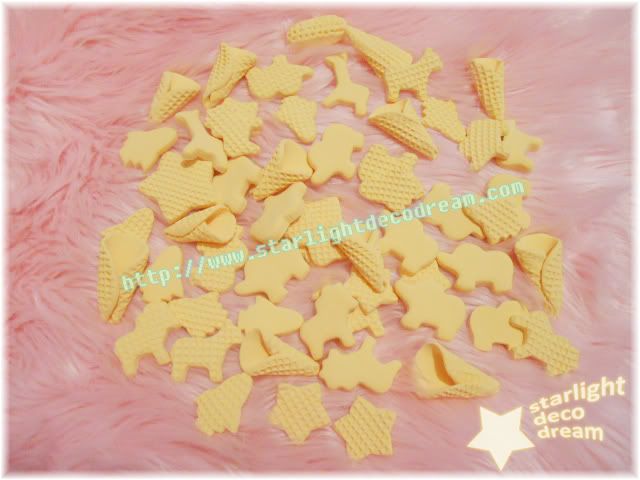 I will also make some pancake moons to balance out your
out-of-this-world breakfast jewelry.
Also mixed in are my animal cracker and waffle parts I've made.
Look forward to seeing some new jewelry featuring this. Stay cool~!