Got my Angelic Pretty order in today!
I just purchased some jewelry from the "Decoration Dream" series
because well...it's super cute and shares my shop name, so I just had to!

I must say, I felt it was packaged safely and arrived quickly.
I purchased from the english
website
. No problems here!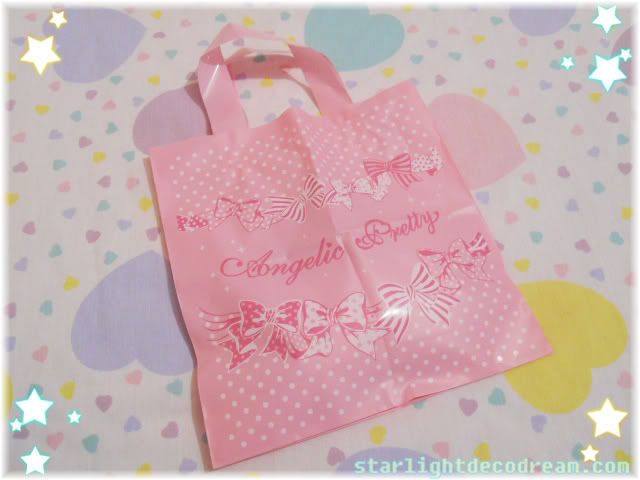 I'm glad they gave me an extra shopping bag! Feels authentic!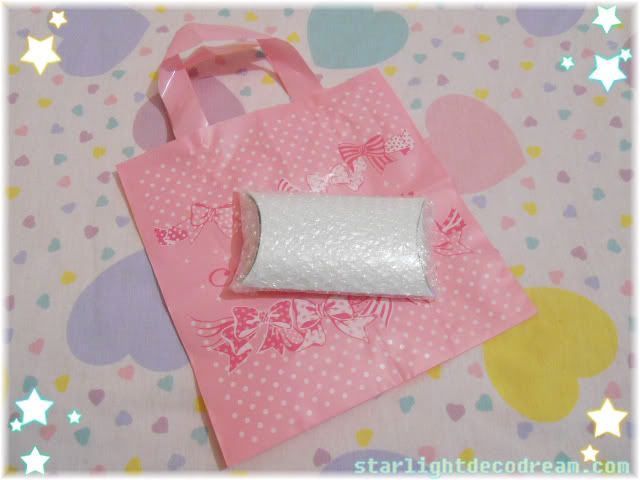 Is there a hot pocket in here?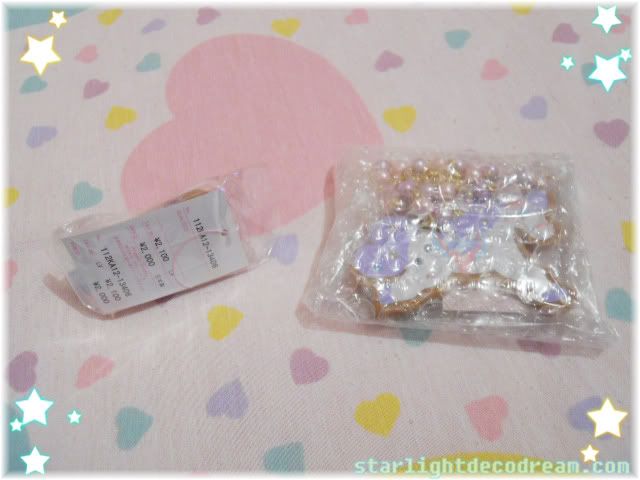 My ponies cannot breathe!!! Let us out!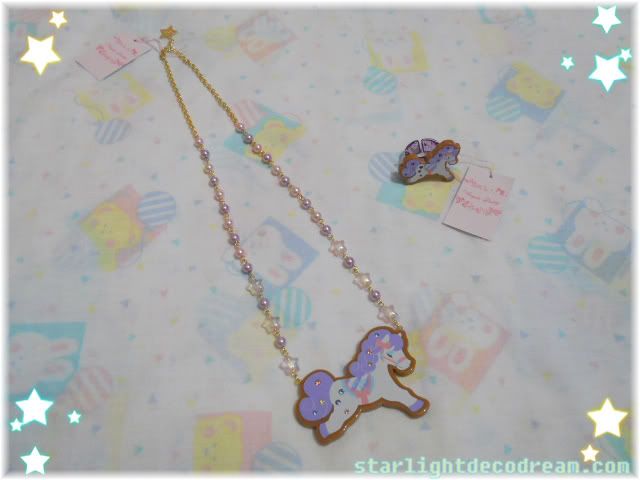 The tags are still attached with their little pink string! Cute cute cute!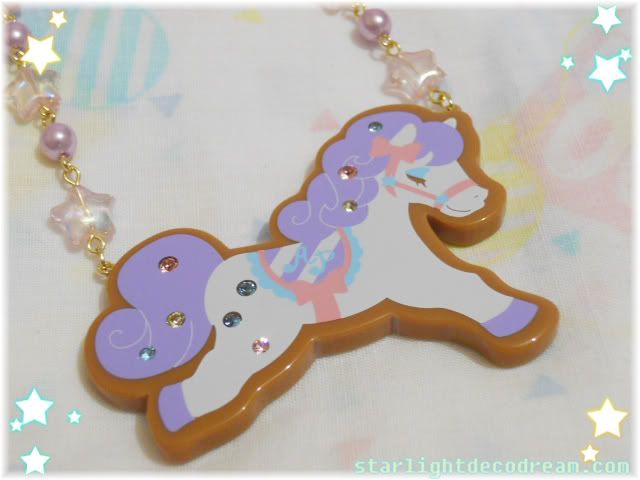 Just love the jewel accents! So sparkling and sweet!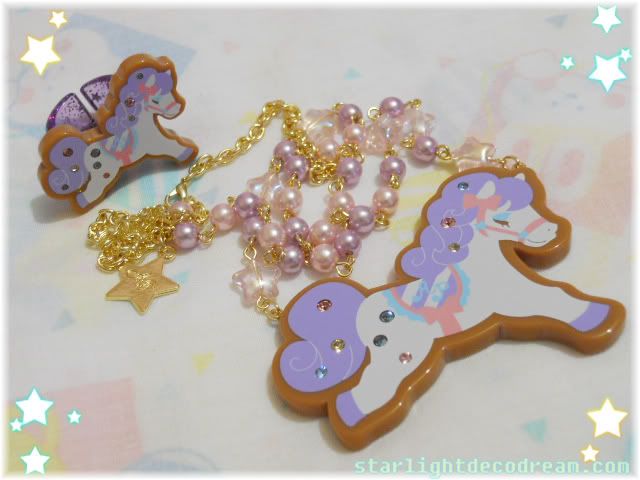 It's really perfect and the glitter and stars in the ring too! o w o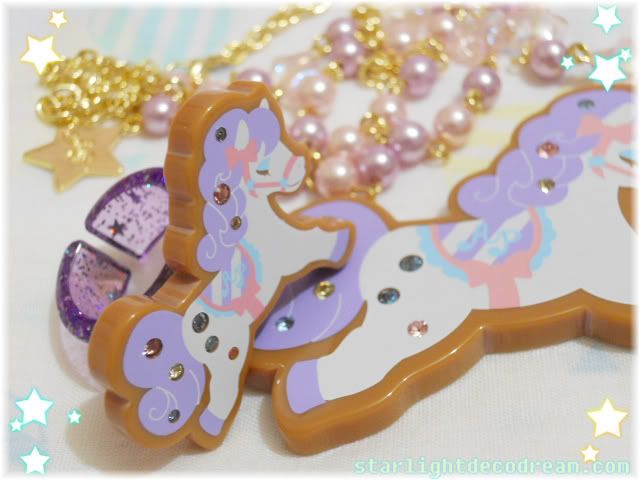 These ponies are just too precious! It's like mother and daughter ponies!
I would say,
be careful
because unlike my previous AP jewelry,
the paint could scratch off, since it doesn't have a coat of sealant over the design.
( Better watch out if you have long nails!!! )
Overall, these items are very well-made, lovely, sturdy, and too cute!
I want the other colours too! So precious